Have you searched the Docs and Knowledge base?
Principle Version:
macOS Version:
Sketch Version:
Description of what you need help with:
Steps to reproduce the behavior:
I've a long scroll landing page I'm animating using scroll (drivers) but the drivers timeline is limited to 2000 px so I can go beyond that and continue animating the remaining scroll. How can I go beyond that point since drivers timeline doesn't have a horizontal scroll?
Thanks.
Rafael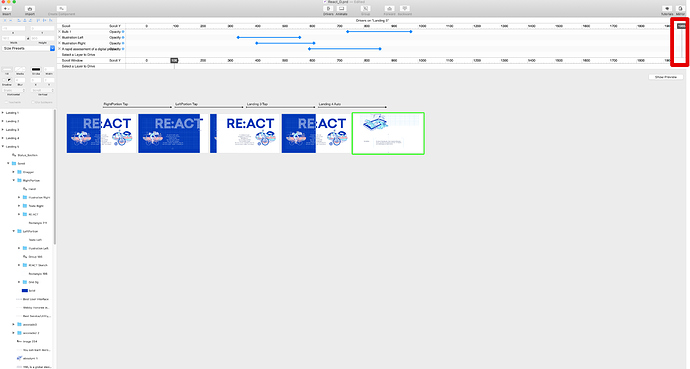 Screenshots/Sketch File/Principle file: (if applicable)