MacOs 12.6
Principle 6.19
When synching my Figma design updates to my all my Principle animation frames, the animation frames do not update and my updated imported Figma design is moved to front of sequence.
I've attached a screenshot to walk you through this issue:
Initial import of the Figma design and

After Sync with the updated Figma design.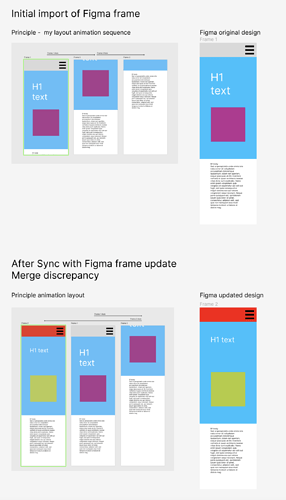 Thanks in advance for your time and help.